These chairs really rock! They are specially balanced to allow your child to rock independently or with a little help from mom or dad. They also give your child a place to play with toys, color, draw, or look at books. Like all my chairs, these come with a reversible tray with a chalkboard on one side for additional fun. Check out all the fun designs, and if you don't see one you like, contact me and I'll be glad to make up something special just for your child!


Jellybeans
Jellybeans come in two sizes; Little Beans fit most kids up to 12 months
or you can get a Big Bean for bigger kids.
Jellybeans can be a solid color, or you can choose a pattern
or picture for the sides.
Solid Color Jellybean
Solid color Beans can come in any solid color of your choice, or you can mix and match colors for sides, front, front, back and tray to create your own color scheme!
If you get a Big Bean, you can also opt for a cut out in the side, this is perfect if your child is close to the 23" width or if you just want to be sure they will have enough wiggle room for their toes! Cut outs can be in just about any simple shape, hearts, fish, stars, etc. If you have a special shape in mind, just ask!

Here are a few of the custom designs I've made, remember that your own design
is only limited by your imagination.

Comic Book Hero!




Mid Century Modern Art



Pink Owls



Puppy and Kitty


Baby Griffin


Panda Bean
This chair was made for a little boy who was adopted from China. The characters on the right are the boy's name in Chinese.

Barnyard Bean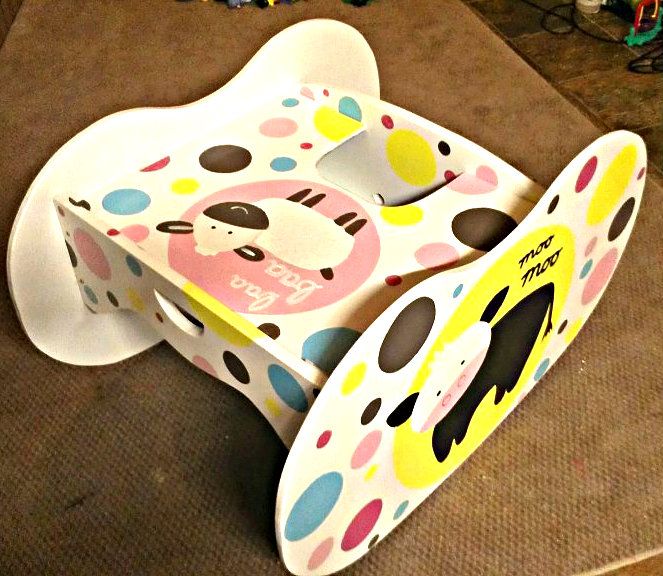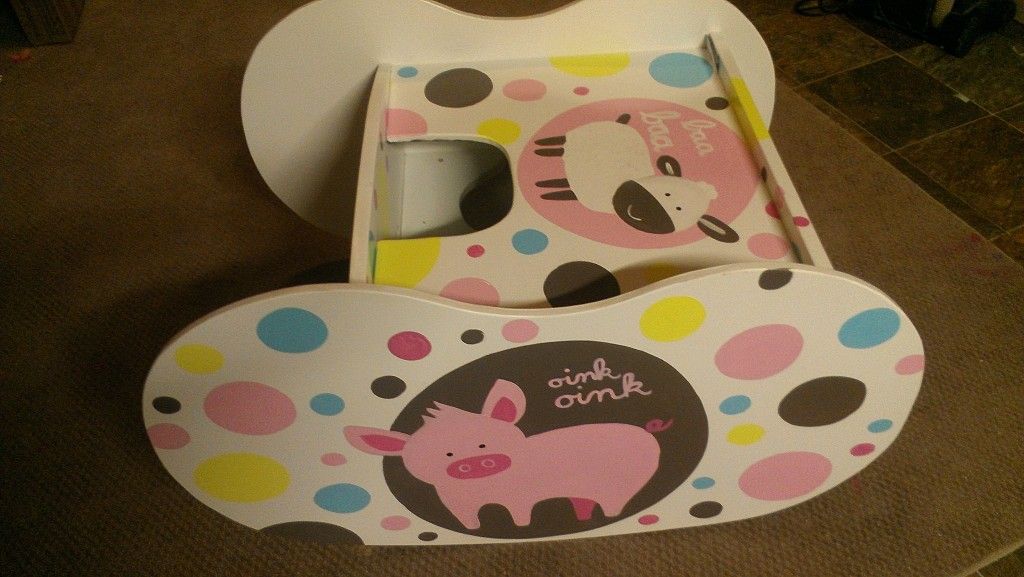 Nantucket Garden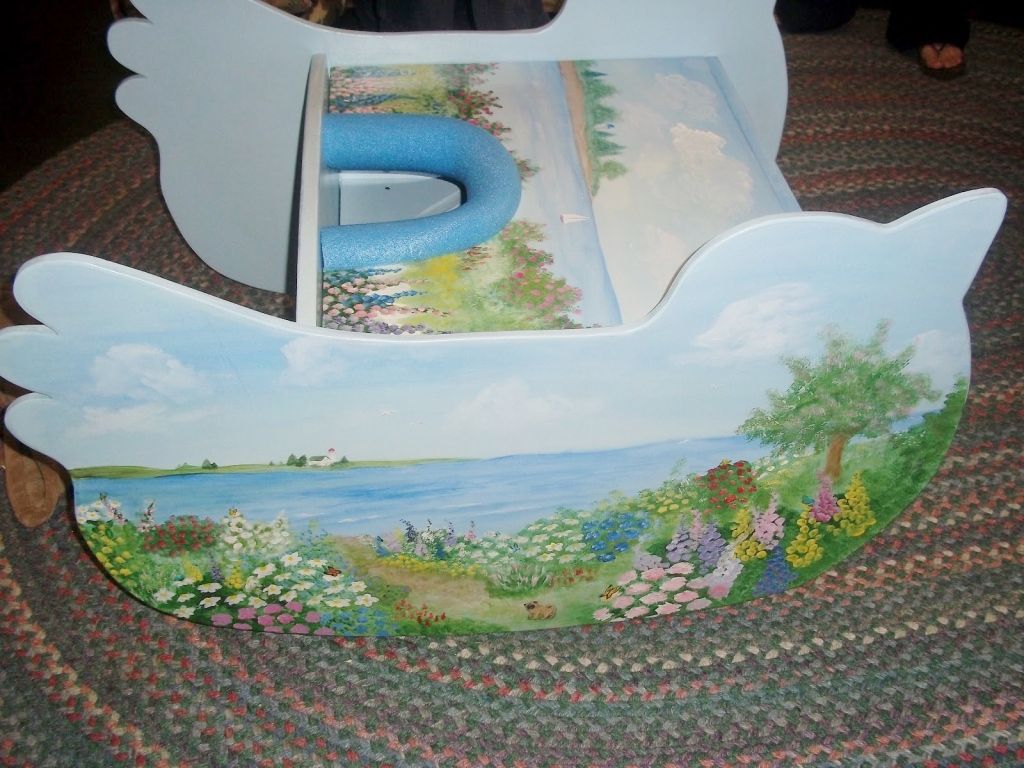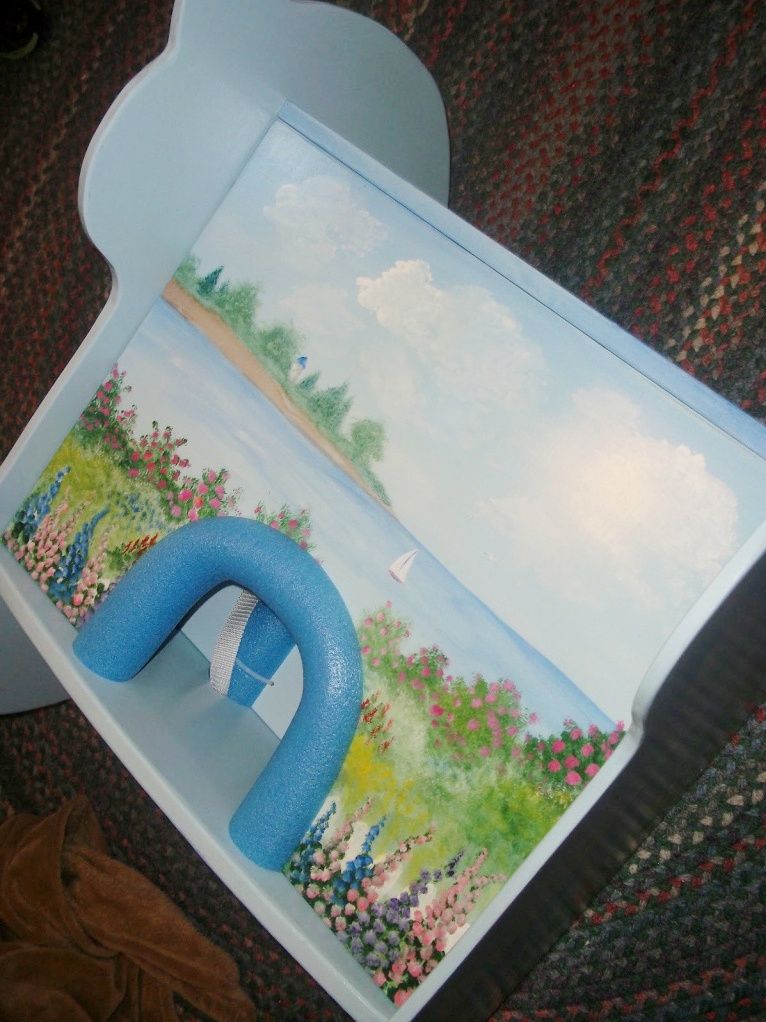 Elinor's Garden


This is an extra wide spica chair made for an older child in a very wide cast.




The designs were based on the paintings of Tasha Tudor.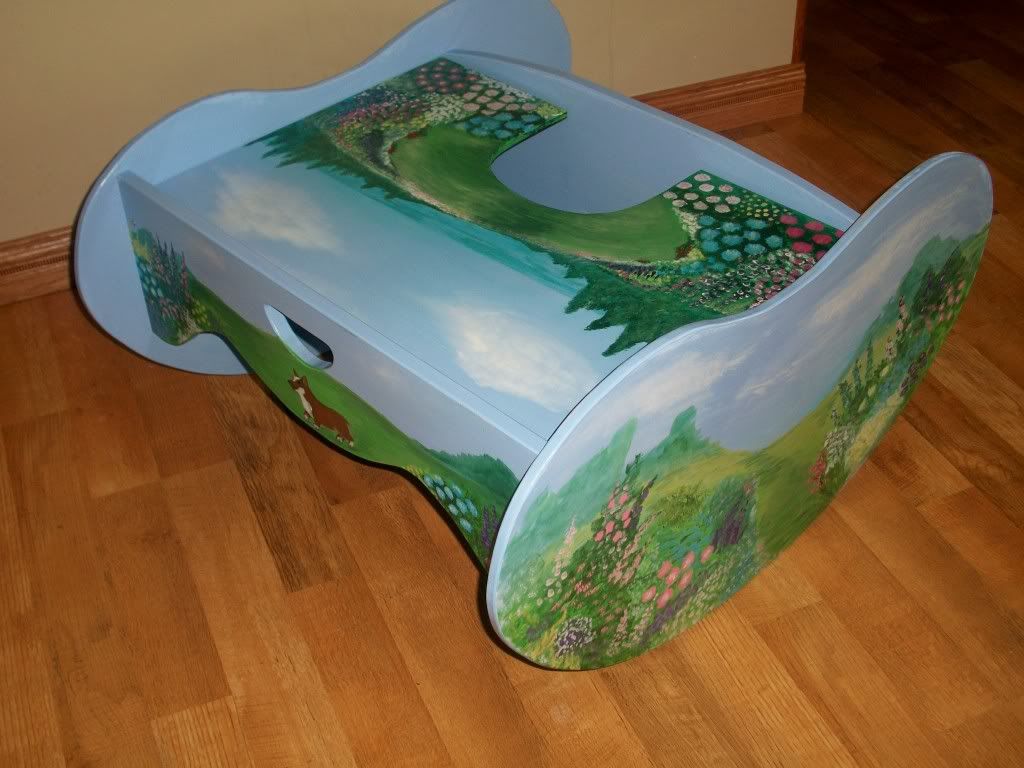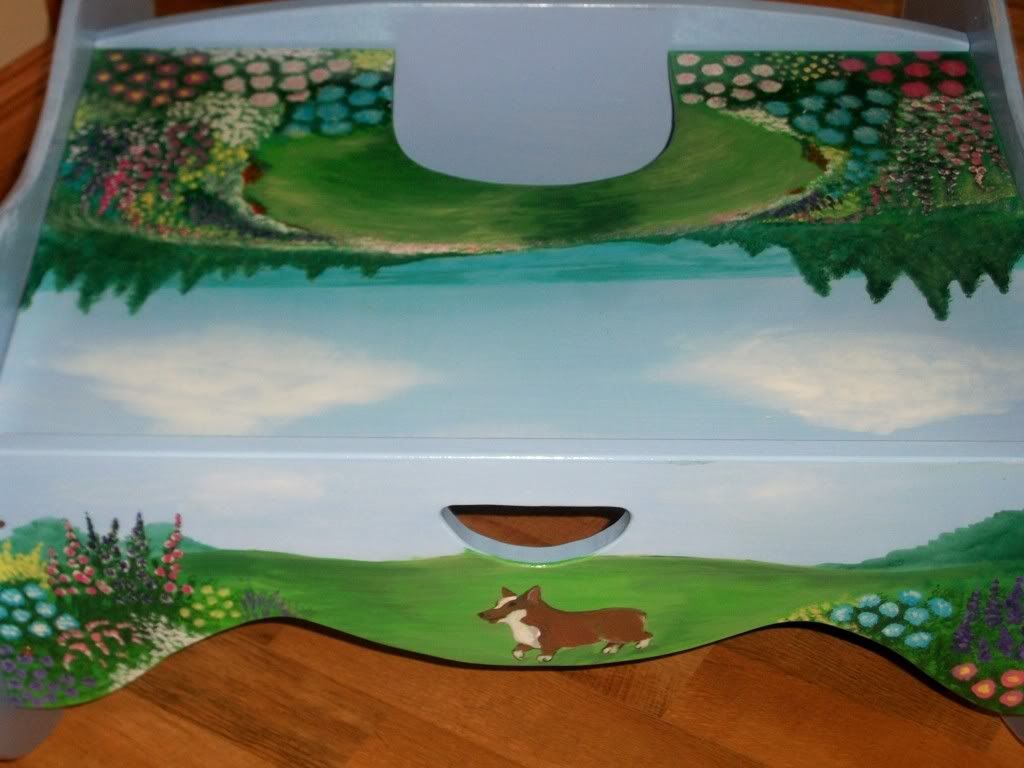 Kittens in the Garden
This spica chair was a very special order, the family wanted a garden with ladybugs, flowers, and paintings of their own kitties! They sent me pictures and I painted a portrait of one of their cats on the chair, along with ladybugs, bees and butterflies peeking out among the flowers.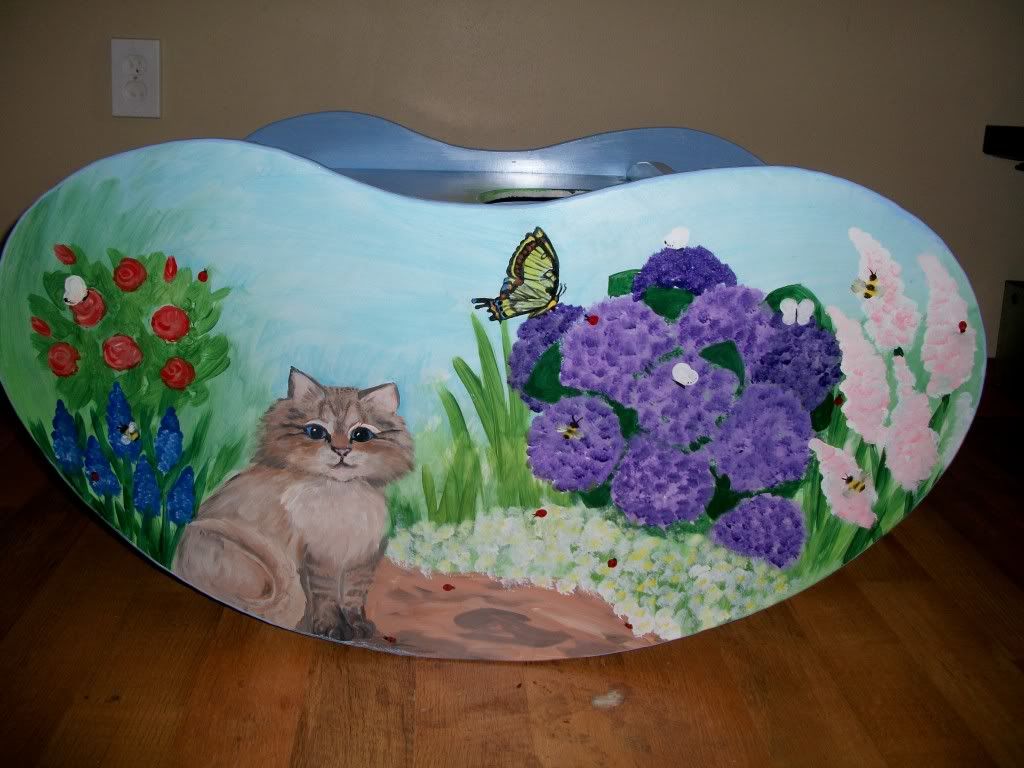 This spica chair was inspired by several different artists' paintings of rose gardens.
Bulldog Bean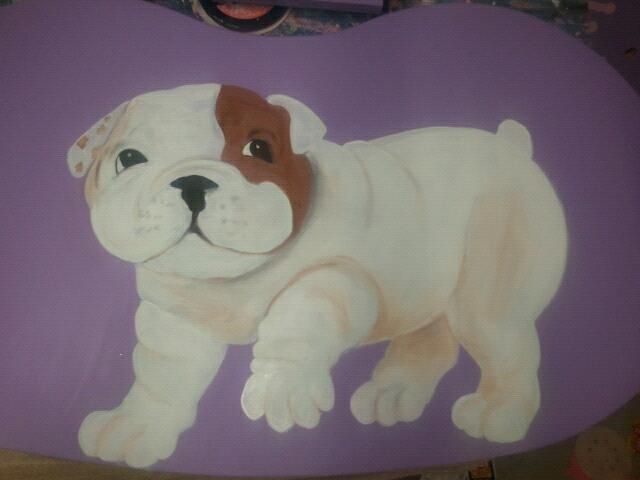 Nursery Rhymes
Based on a little girl's favorite nursery rhymes, mice run up clocks, a spider goes surfing and a cow jumps over the moon...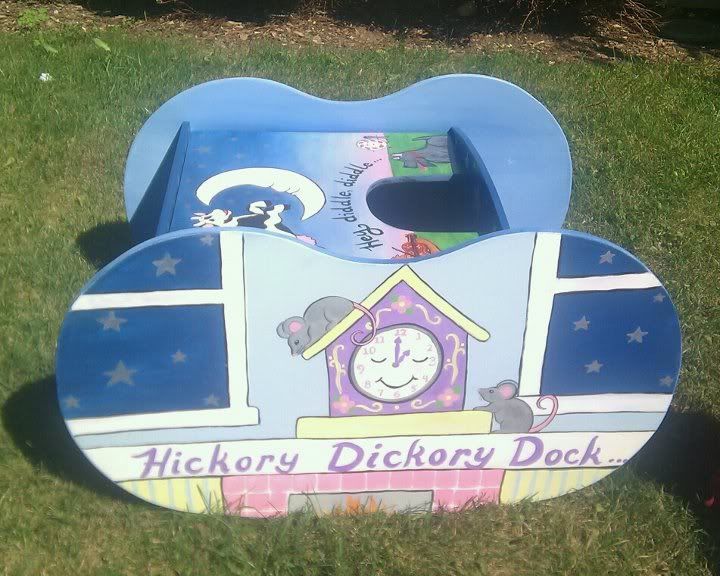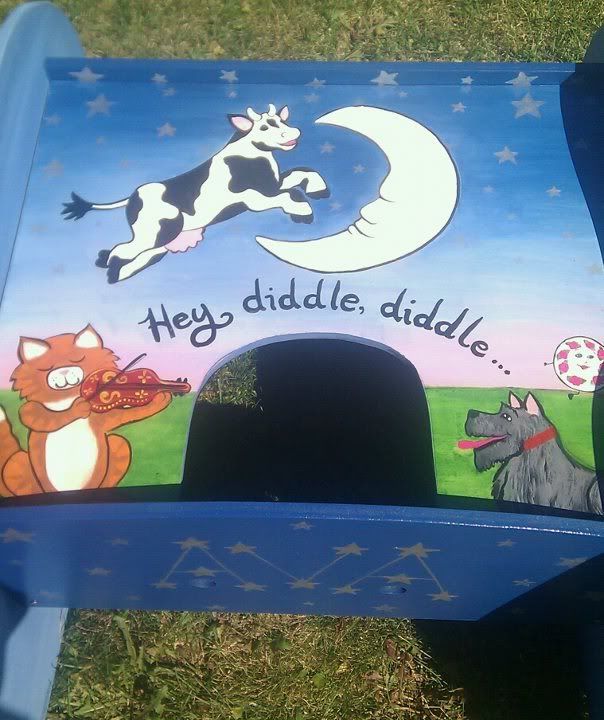 The flags are waving over the castle, a sure sign that the princess is at home.
A unicorn and secret cottage round out the fairytale theme.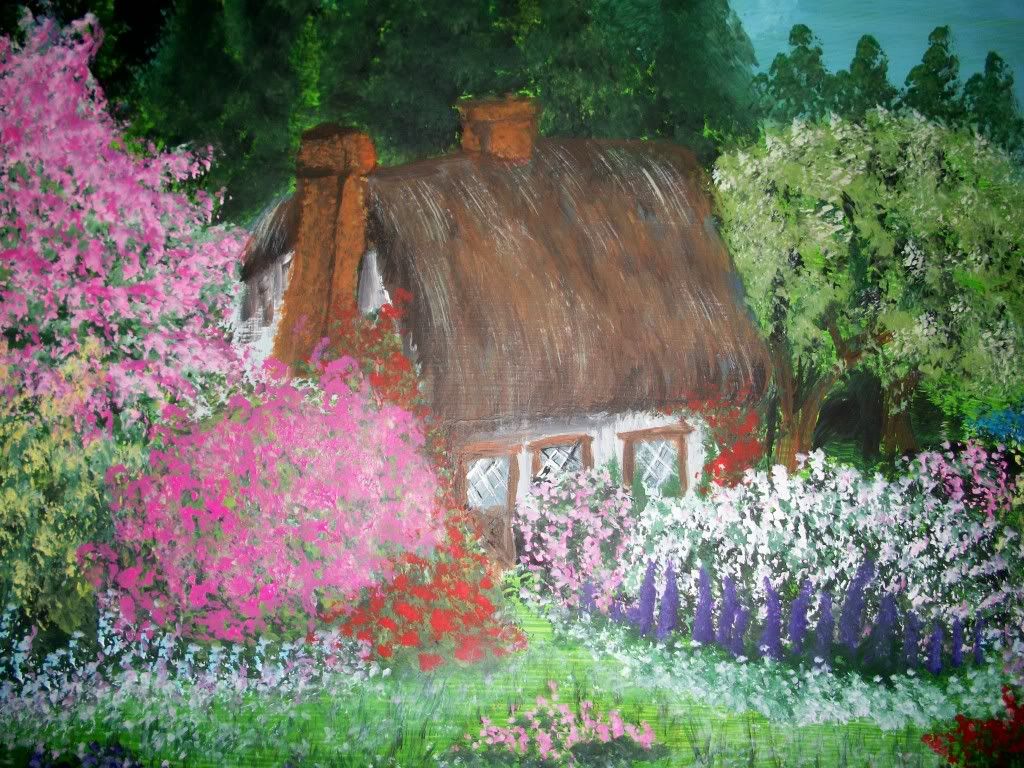 Butterfly Garden
Come wander through a garden full of butterflies, bumble bees and ladybugs...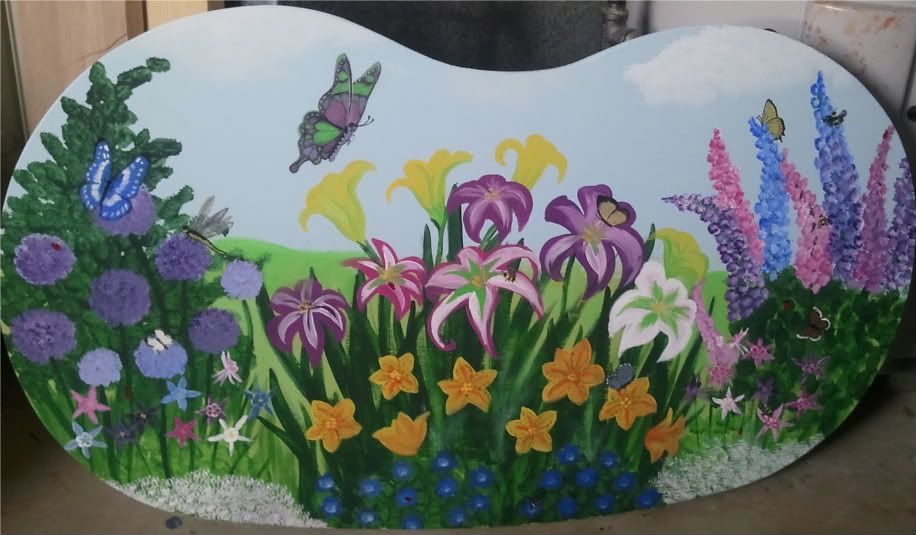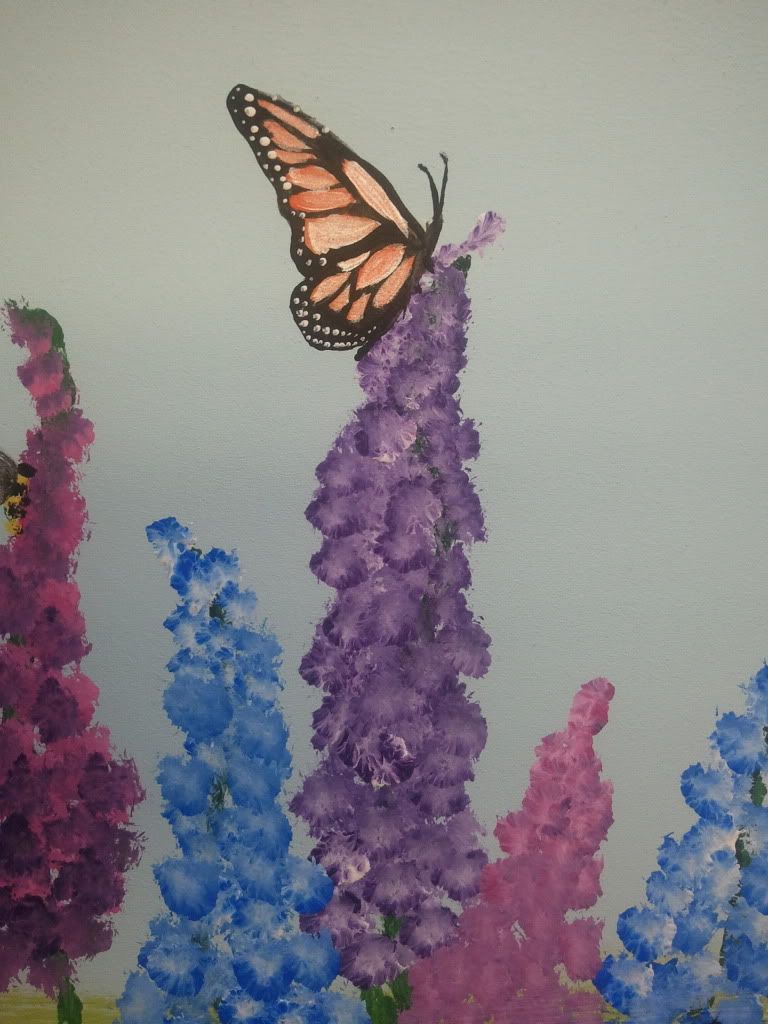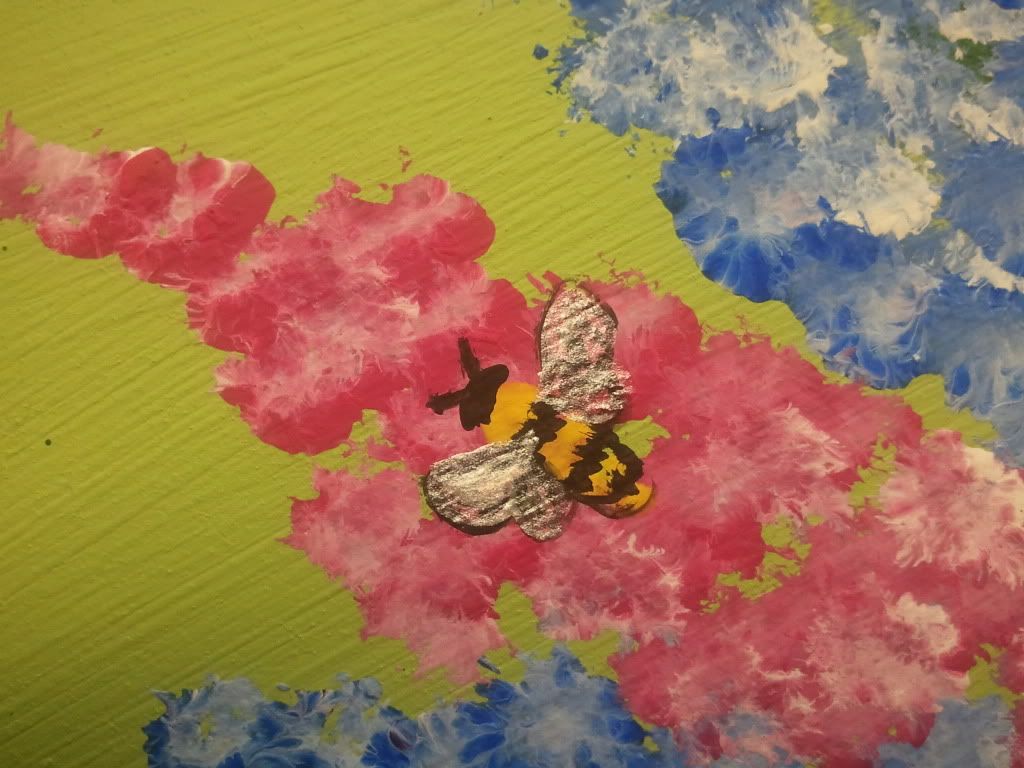 Lilly's Butterfly Garden



Lily Pad
Every Lily needs their own special "pad" to hang out in, and this
one came with a friendly frog pal.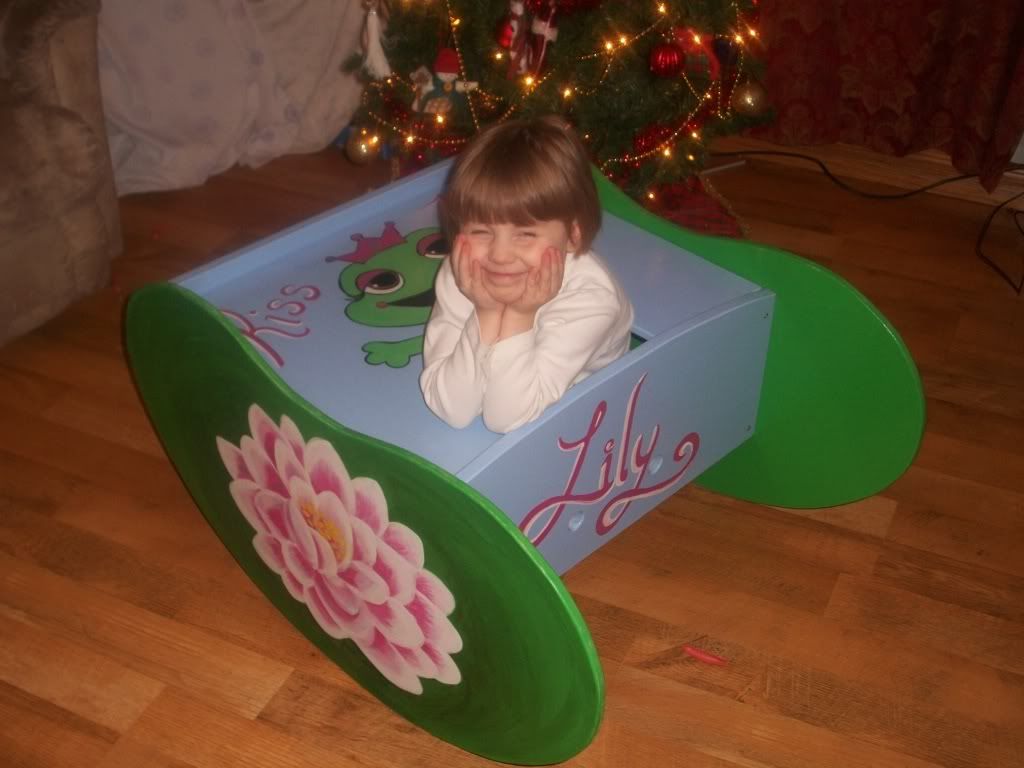 Let It Snow!
What better way to chase away the wintertime blues than with

some cheery snowmen?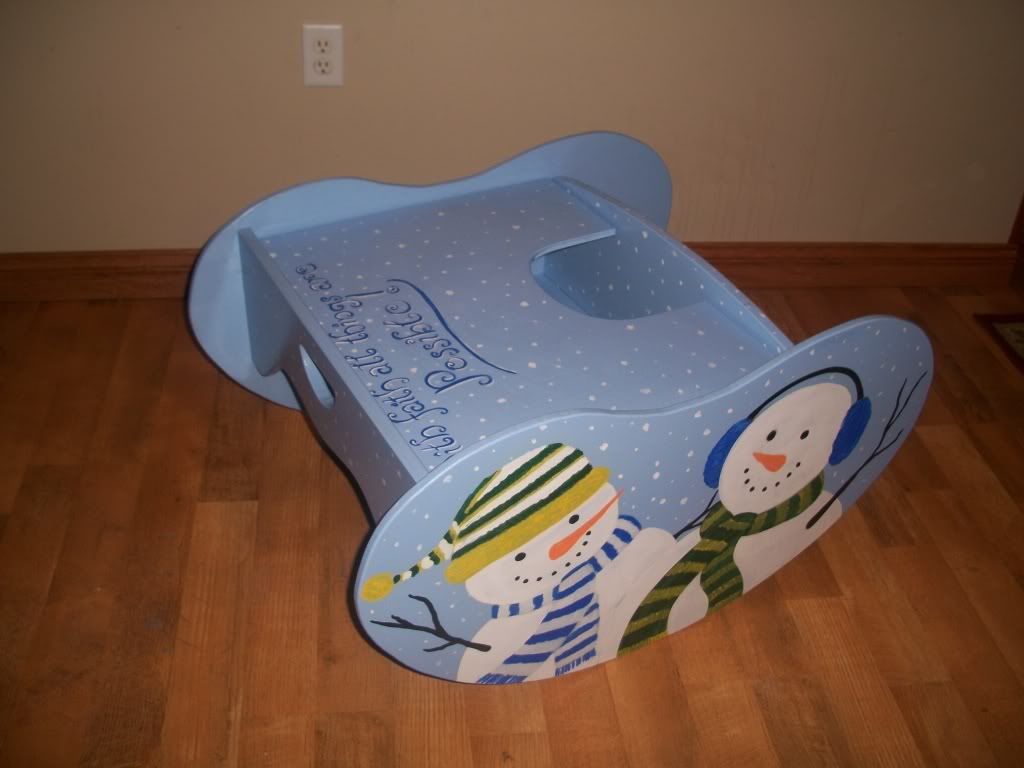 Glamour Princess
Every little girl wants to feel like a princess, and this glittery pink and silver design delivers a touch of sparkle.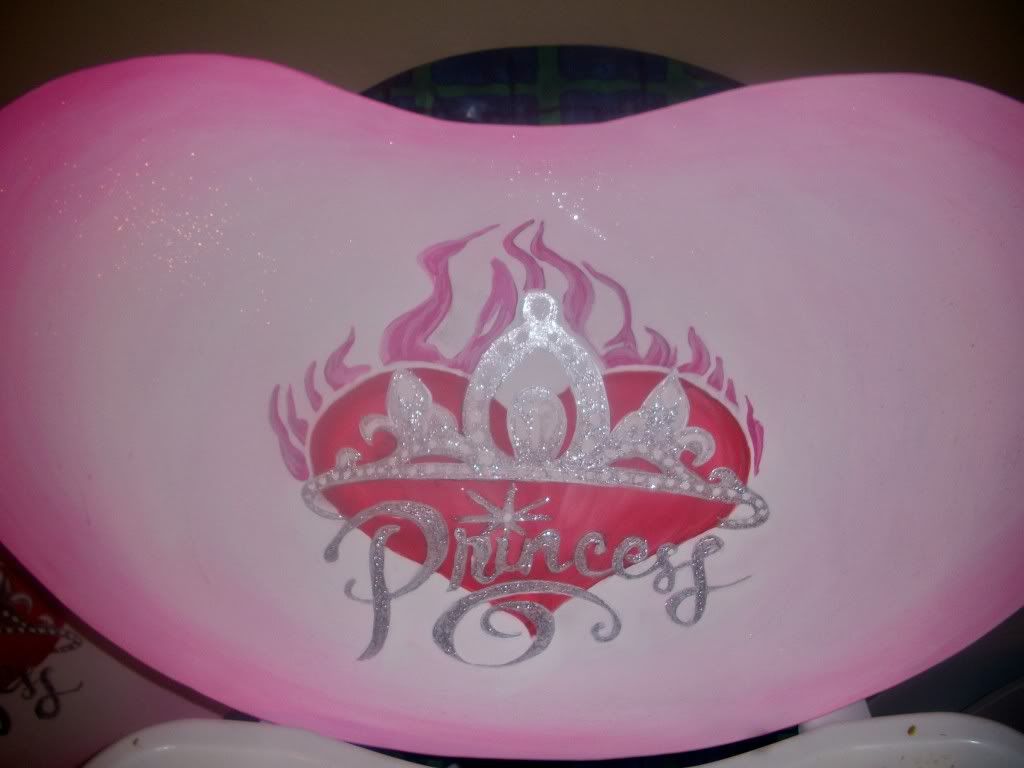 Zebra Bean
This eye-catching spica chair was designed to match a little girl's
bedroom decor.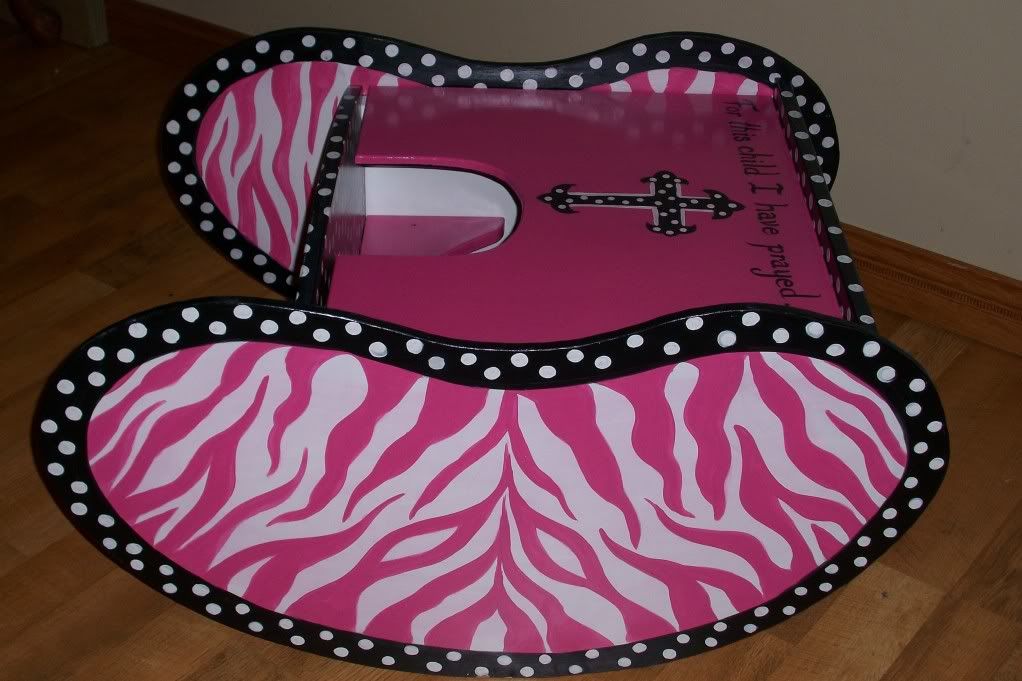 Camo-Bean
Pink and Purple camouflage? Why not?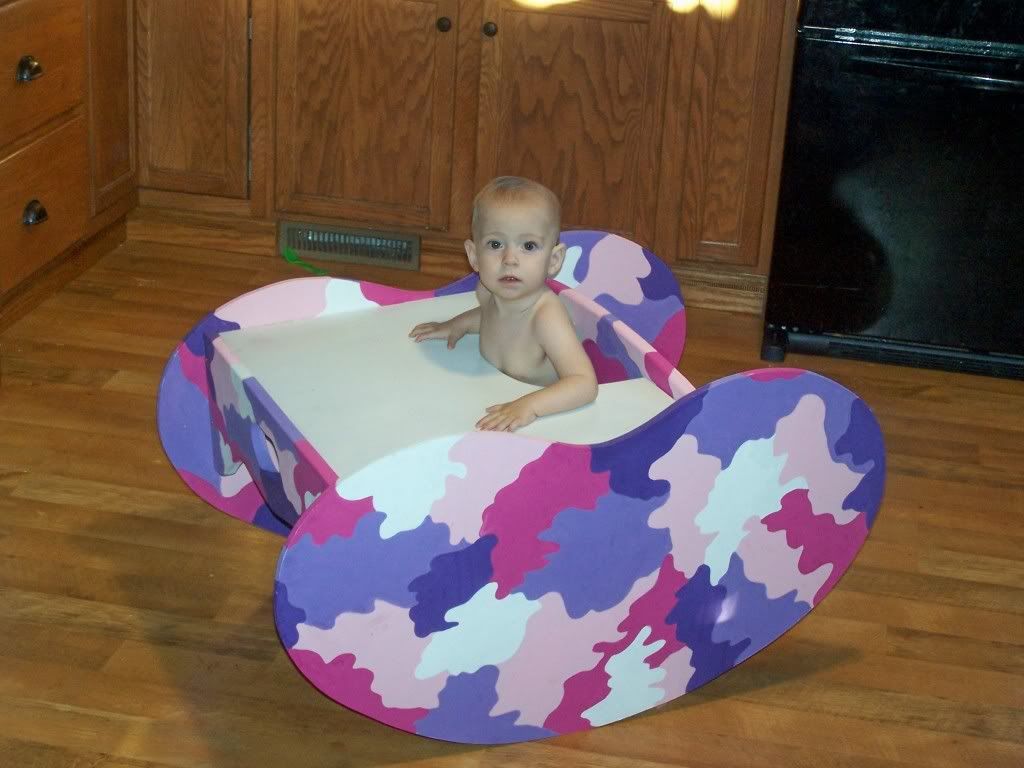 UP UP AND AWAY
Butterfly Bean

.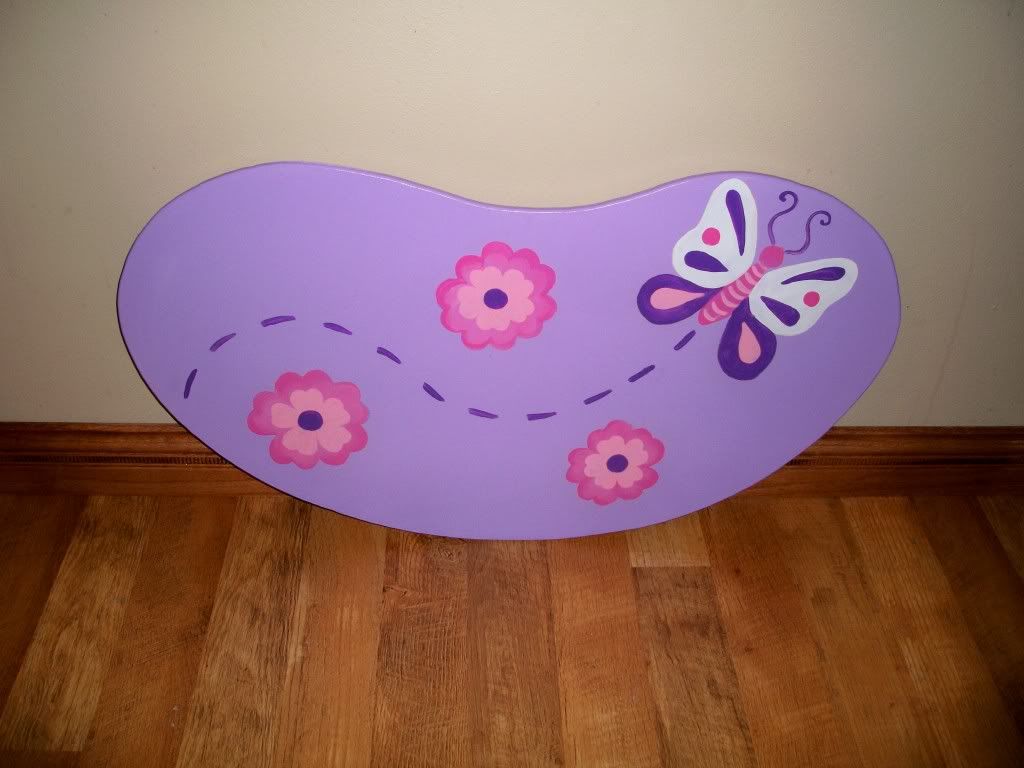 Puppy Dog Bean
This one was based on pictures of a little girl's favorite stuffed puppies.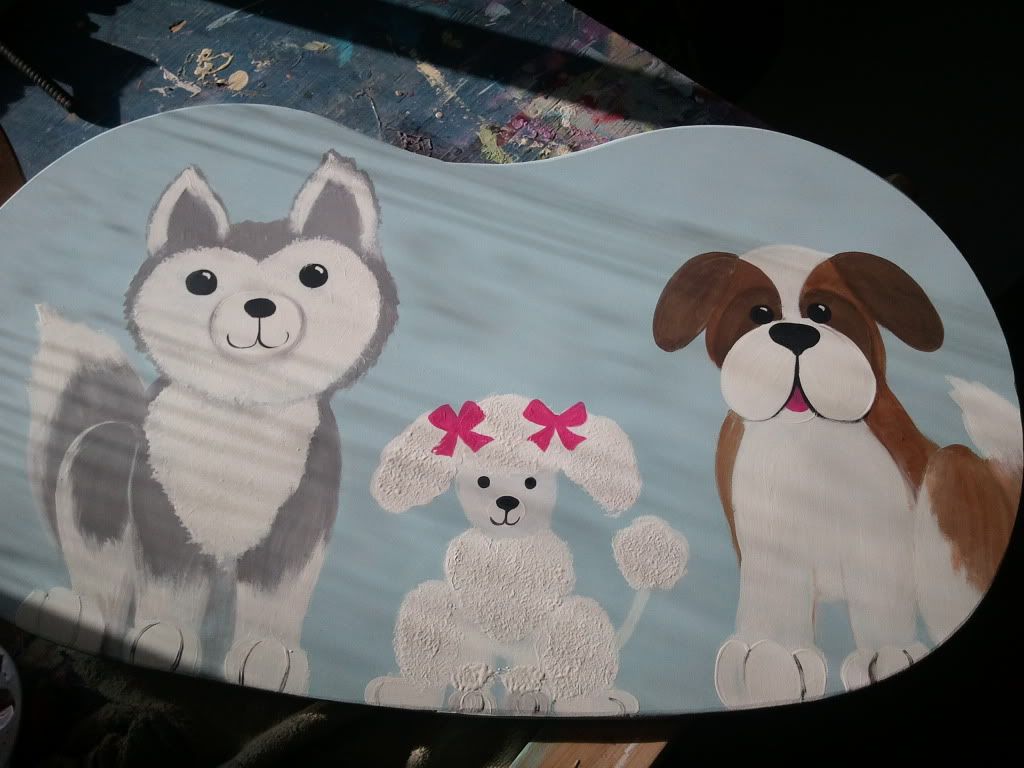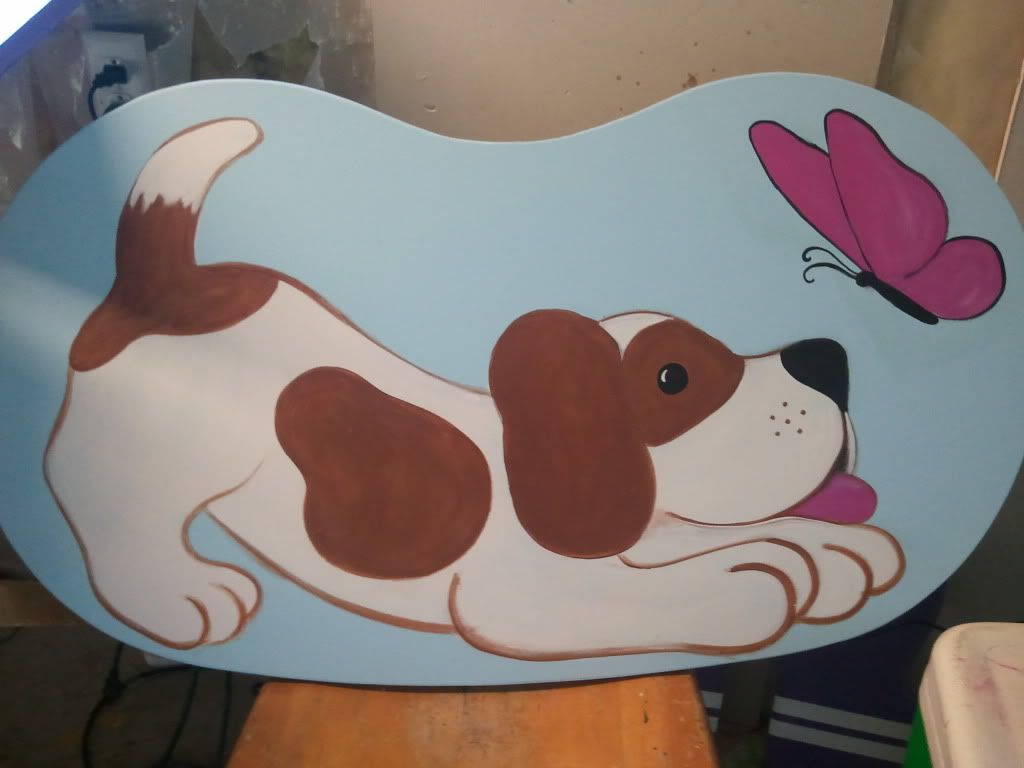 Slices
Slices are available in two sizes, Small Slices for babies and small toddlers, and Super Slices for bigger kids. Slice chairs can be solid colors or you can have a special design painted on the sides.

Watermelon Slice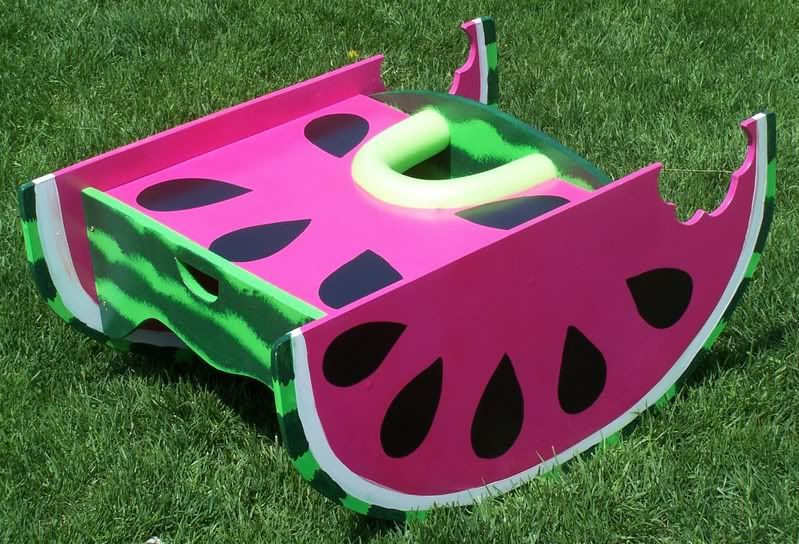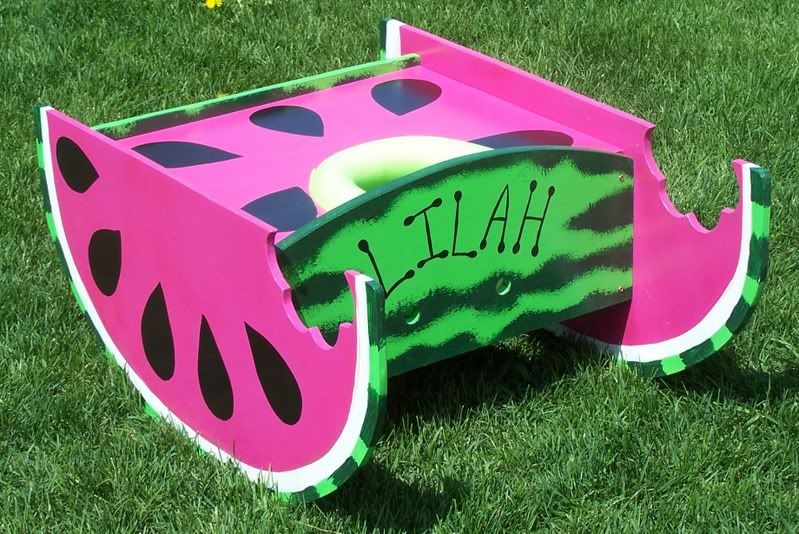 Slice of Lemon/Twist of Lime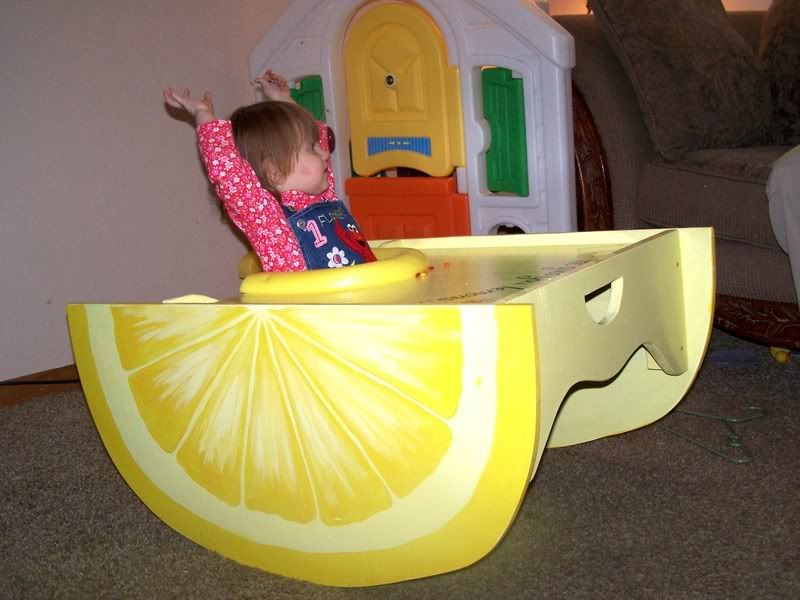 Custom Cut Chairs

Custom cut spica chairs can be just about any kind of design you can imagine, anything from teapots to dragons. If you have an idea for a custom-cut chair, I would be happy to work with you to make a unique design just for you!

I'm a Little Teapot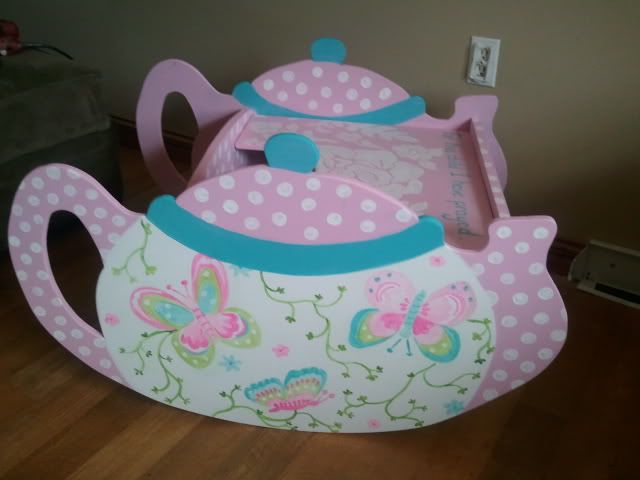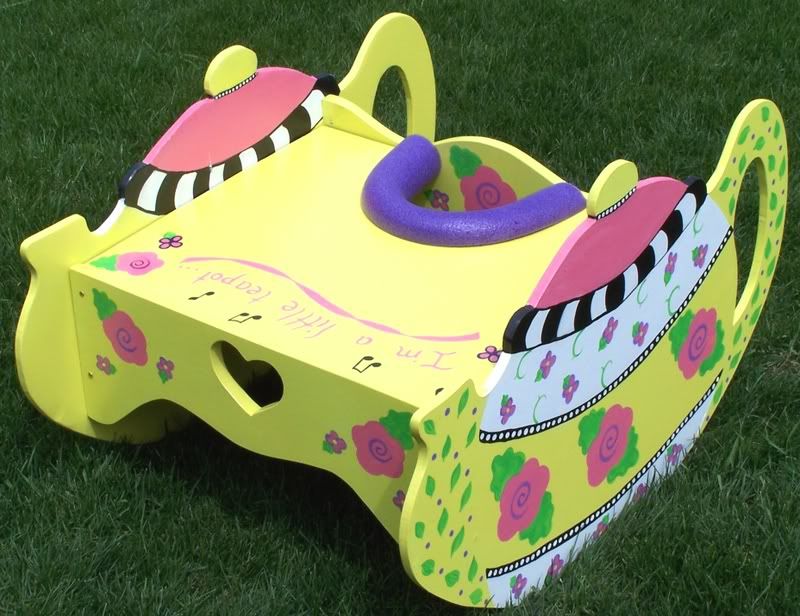 Footballs
Here's something special for our spica sports fans, footballs in your choice of team colors!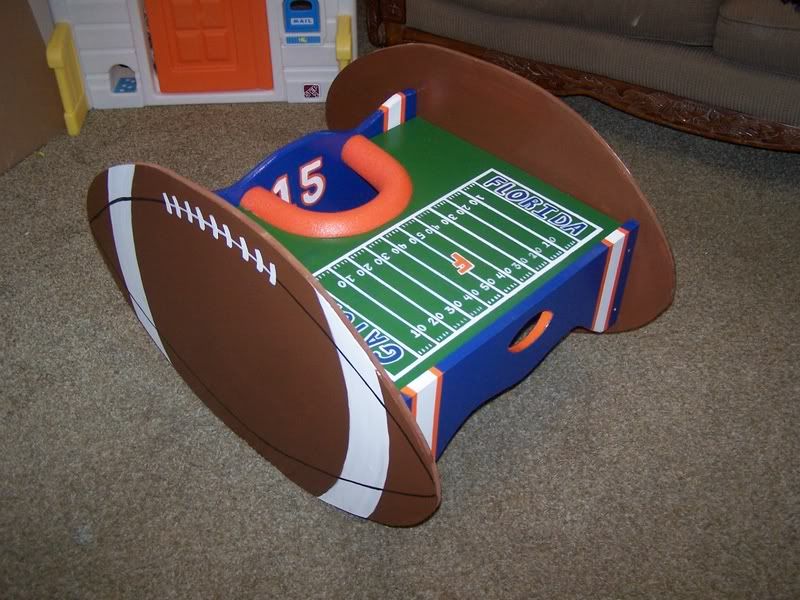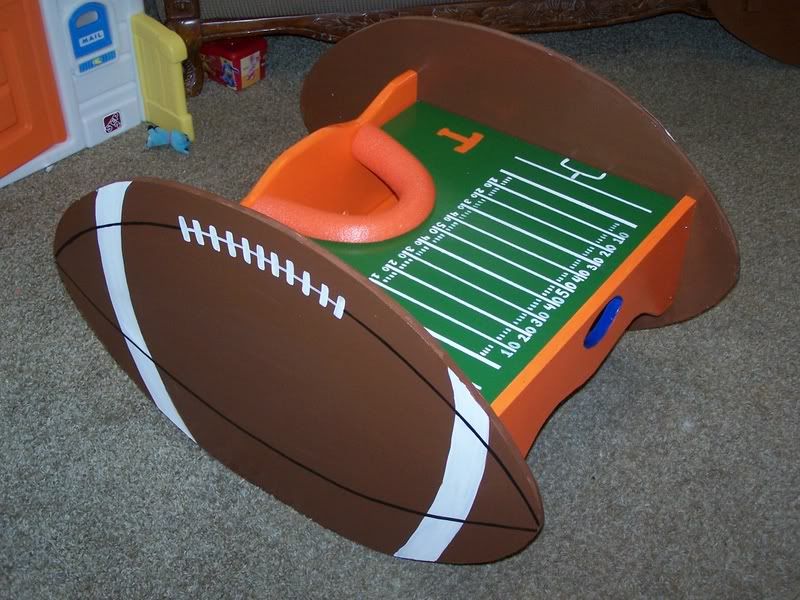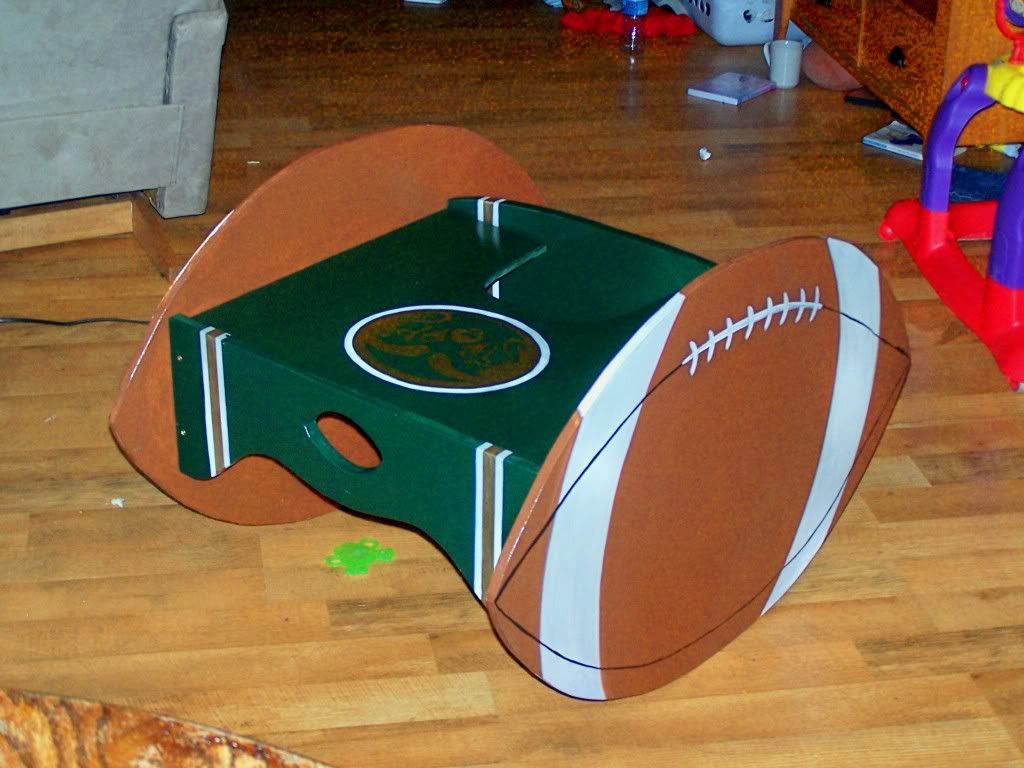 Noah's Ark
Gone Fishin'
Made for a little boy in Texas, the fish on this one are natives to their area.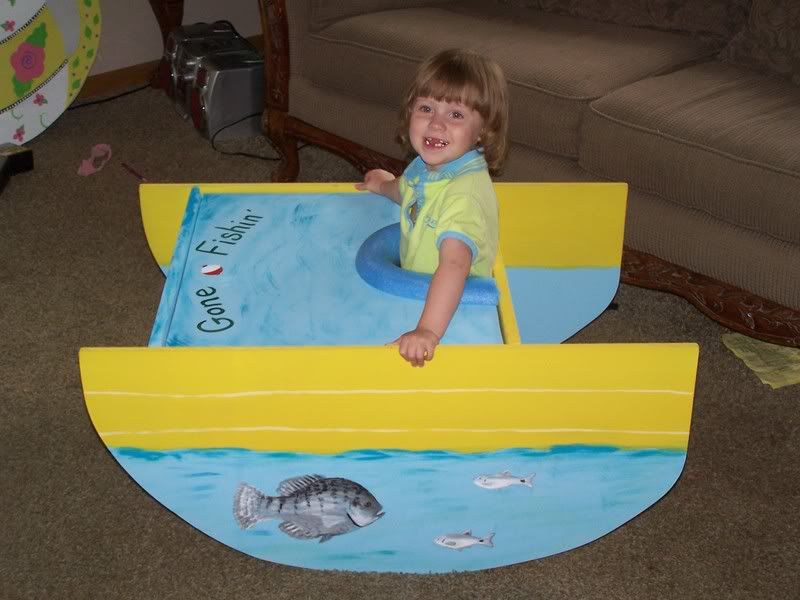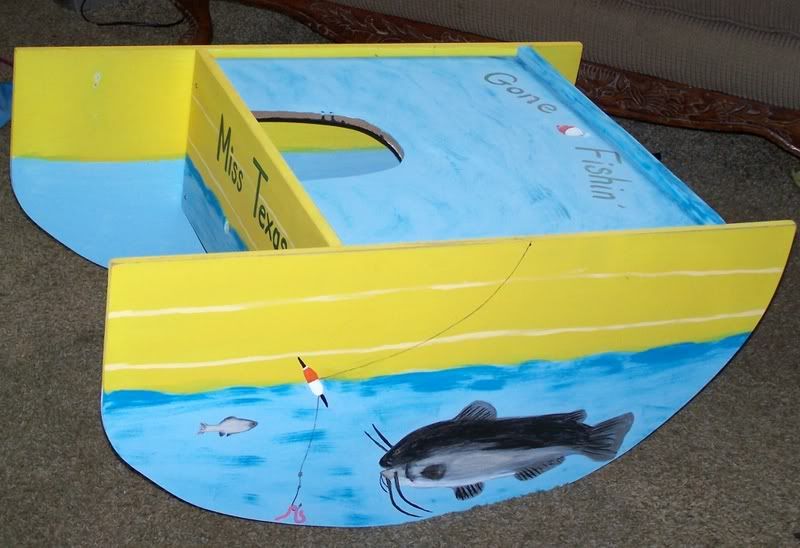 Lilith's Dragon
It's not easy to make a baby dragon rock, but this one does!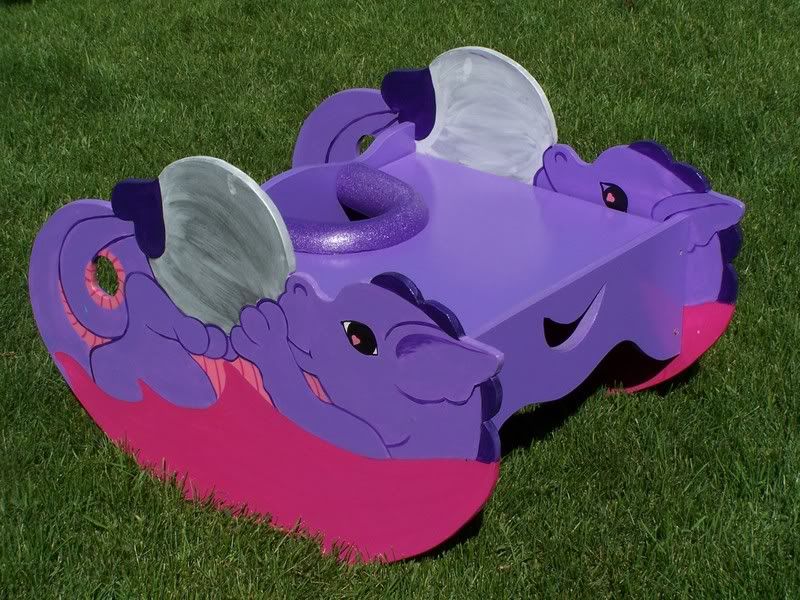 Castle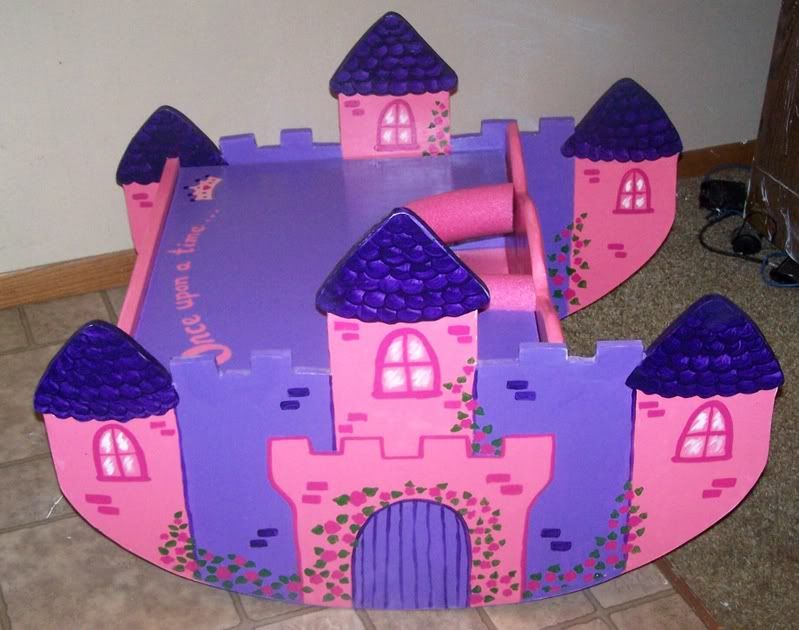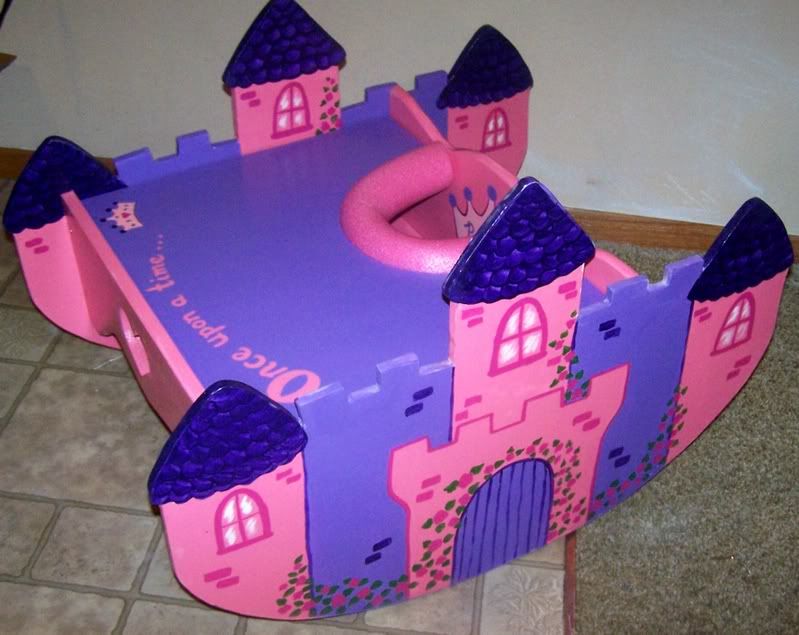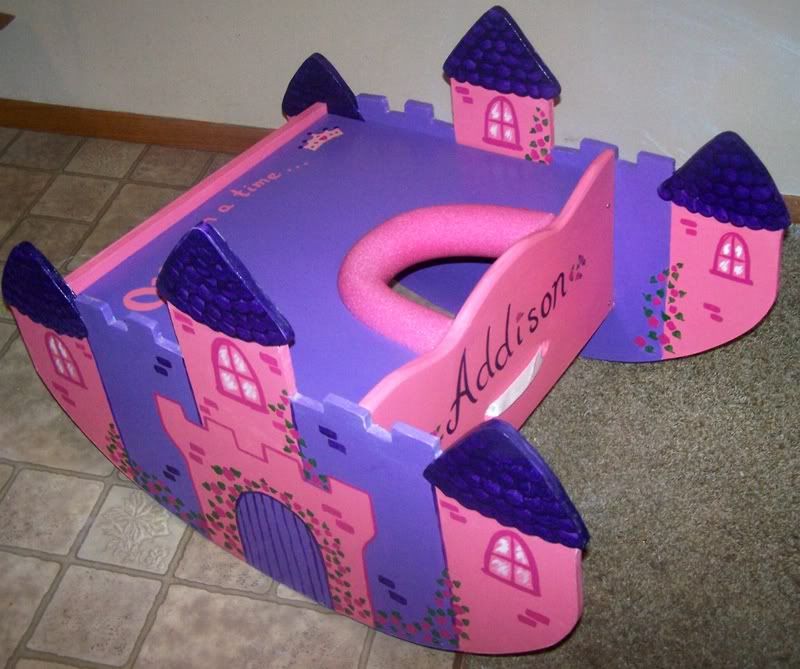 Rocking Ponies
Faith the Flying Pig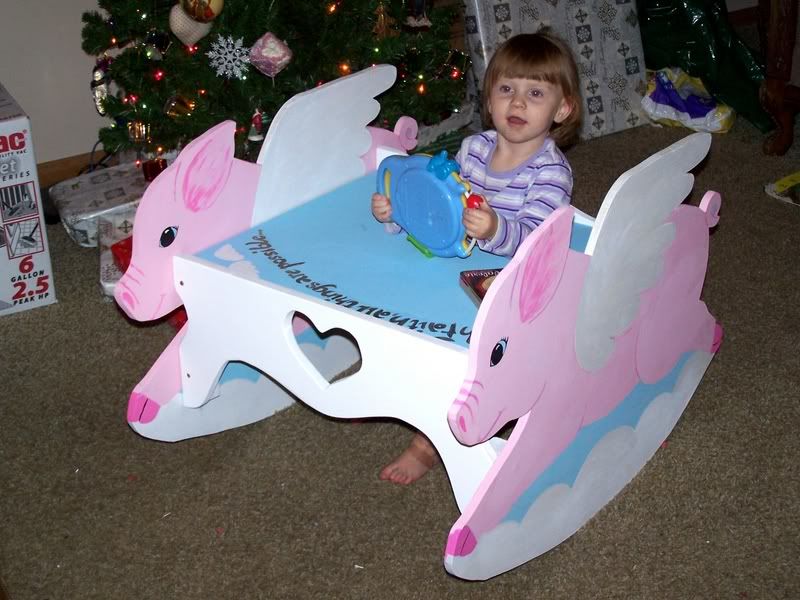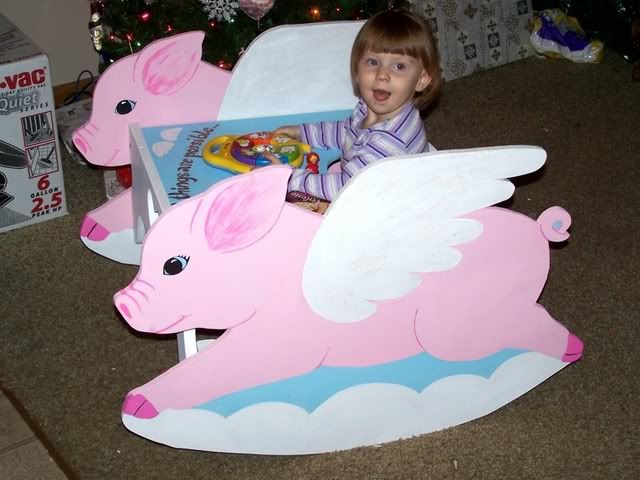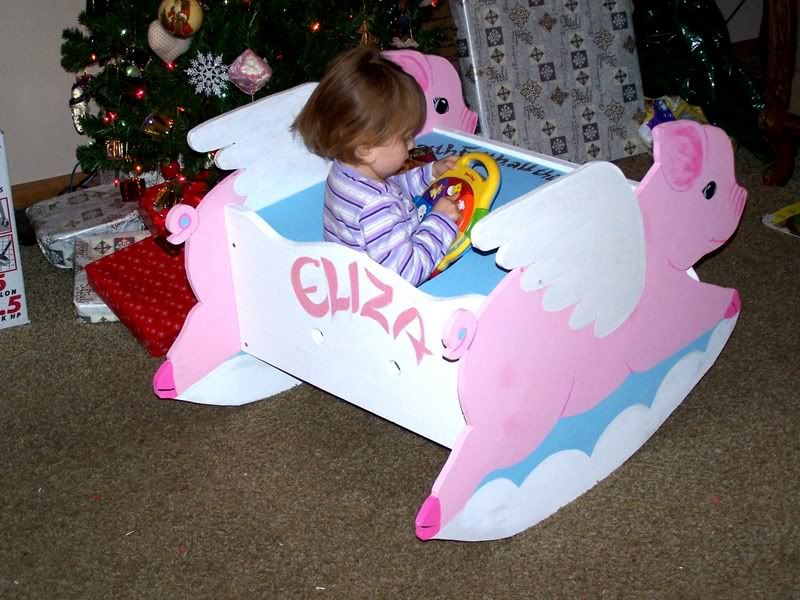 For more information about my spica chairs, please contact me at: